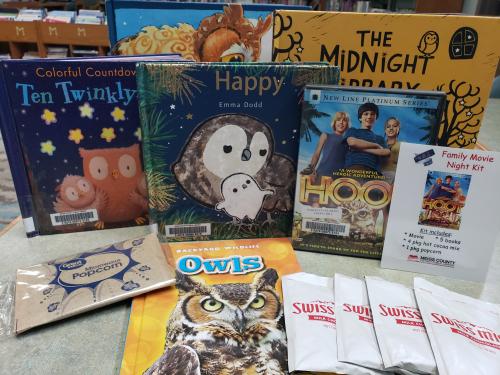 Missing the our monthly Family Movie Night? Try a Family Movie Night kit! Each includes popcorn, hot cocoa, five books, and a family-friendly movie, rated G or PG. There are five kits available each week. Visit our Facebook page to claim a kit, or call the library at 740-992-5813 to see if any are still available.
Please make arrangements to pick up the kit at the Pomeroy Library within the week.
No worries if you missed reserving a kit this week, check back next week for five more choices!