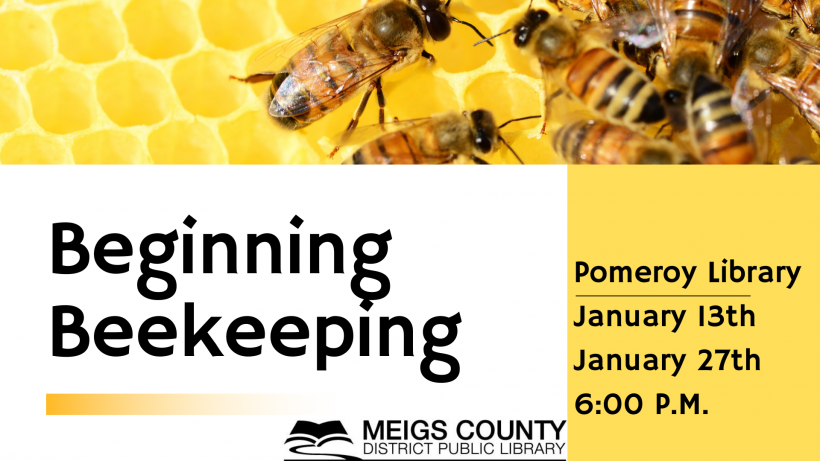 Two introductory classes about beekeeping are planned for this month. 
Phil Hollingshead from Central State University Extension office will provide information about beginning beekeeping (i.e. equipment, hive, tools, protective gear, location).  
On January 13 we will discuss what to expect as well as what needs to be done with honeybees in their first season as beekeepers.
On January 27 we will discuss honeybee products that the beekeeper can make and sell to offset costs and regulations associated with it.