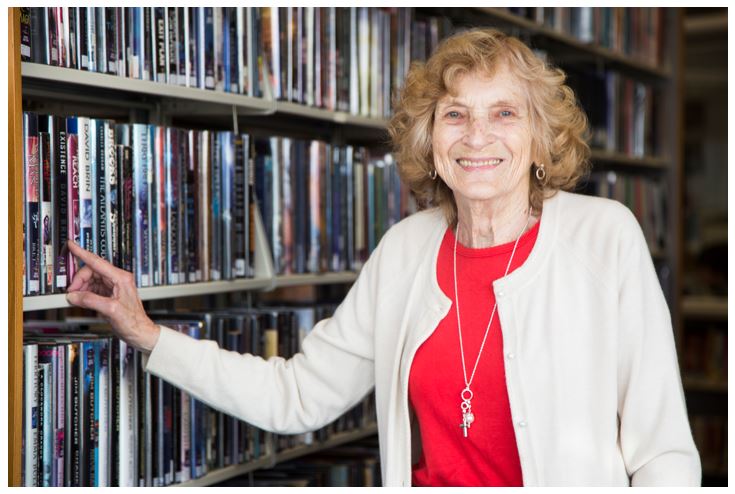 Sadly, the Meigs County Library lost its greatest supporter and advocate this week.
Patricia "Pat" Holter will be remembered for her fierce love for the Library. Pat served on the library's Board of Trustees for over 50 years. In that time, she has been responsible for countless improvements to the library system. She spearheaded the relocation of the main branch in Pomeroy to the current location on Main Street. Her vision was a larger library with greater accessibility than the Carnegie building which previously housed the Pomeroy Library. Pat was instrumental in opening one of the first school-public library partnerships in Ohio, the Eastern Public Library, a collaboration between the Meigs County District Public Library and Eastern Local Schools.
Securing funding for the library system in Meigs County is perhaps Pat's greatest legacy. She advocated for Meigs County Library's funding at the state level on more than one occasion. Pat's vision of the future helped make it possible to build branches, complete renovations, and make numerous improvements to library buildings over her many years on the board. She conserved funds at the end of each fiscal year to be prepared for future endeavors.
Another of Pat's legacies is her influence on staffing at the library. She was instrumental in hiring Kristi Eblin as the library director in 1997. Kristi's directorship introduced progressive library services to the county, including automated systems, public access to technology and an emphasis on customer service.
Pat's passion for the Library was obvious and steadfast. She was on the Board of Trustees from 1964 – 2018 and served as the Board President from 1974 – 1999. Pat's service was recognized by the Ohio Library Council in 2008 when she received the Trustee of the Year Award.
Her dedication to the library will be remembered by her fellow trustees, library staff, and library patrons for many years to come. Though the library lost Pat, we will continue to serve the people of Meigs County with the highest level of service in Pat's honor.