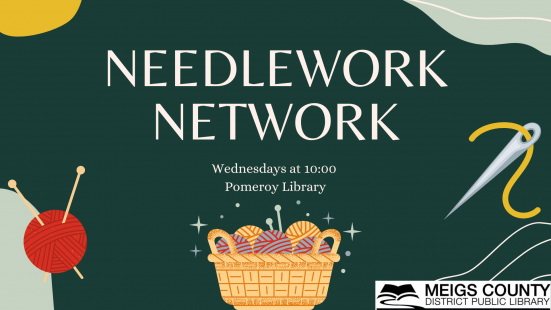 The Needlework Network is back! Bring your current fabric projects to share with others. Veteran knitters will be available to provide assistance, and learners are always welcome! Yarn and knitting needles and crochet hooks are available for practice.
All types of needlework welcome including:
quilting
embroidery
crochet
knitting
sewing
needlepoint
and more!
The group will meet each Wednesday morning at 10:00 in the Riverview Room at the Pomeroy Library.