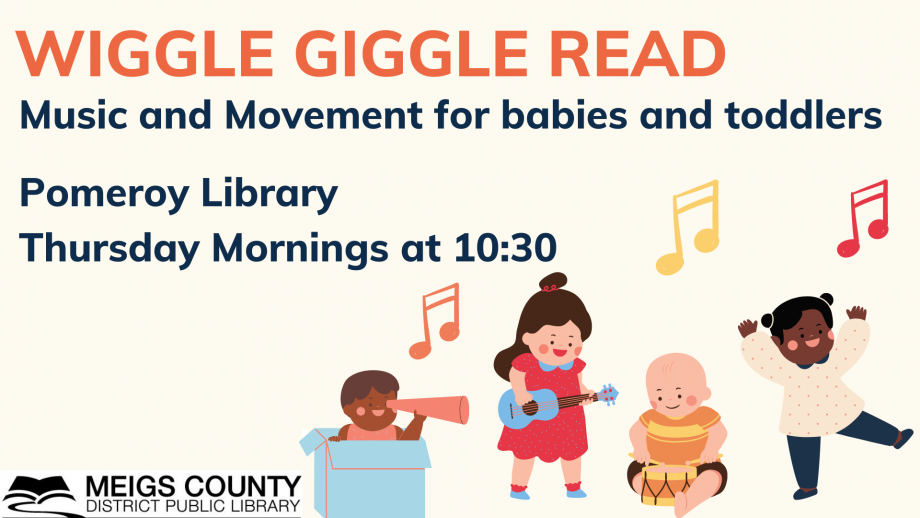 Wiggle Giggle Read is back. Ms. Anna is ready to sing, dance, read, and giggle with babies, toddlers, and caregivers back inside the library!

Wiggle Giggle Read is an early literacy program for the library's youngest patrons! Caregivers learn rhymes, hand motions, and more right along with babies, toddlers, and young preschoolers to practice at home.

This program will be held in-person, but also available on the library's Facebook page and YouTube Channel for those who wish to participate at home.